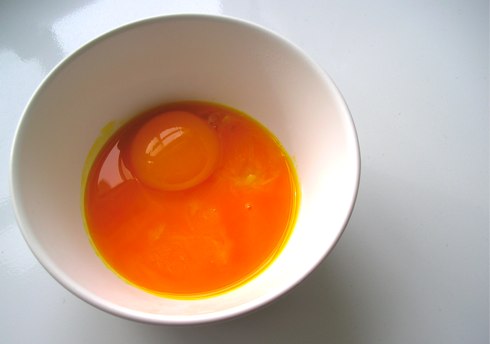 Have you ever made a recipe and had leftover egg yolks to deal with? Those mornings when you just want an egg white omelet, but you don't want to waste any part of that egg? Well, how about using it in a beauty regimen?
Egg Yolks do a great job of tightening the skin and creating a smooth texture. Rather than spend sometimes hundreds of dollars on those face-tightening creams, you can use something right from your fridge.
Here's how to properly use egg yolks to tighten skin:
-Break the yolk and stir a bit
-Place a cotton ball in the yolk
-Use the yolk-soaked ball to rub the egg all over your face and neck
– Leave on face for 15 minutes
-Rinse off with lukewarm water
-Moisturize as usual
And that's it! You can do this up to once a week or just as a freshener whenever you have some spare yolks to part with. I even do this to my hands(they show age quicker than any other part of your body) but you will have to make sure you can keep your hands still for the whole 15 minutes. Try it today!