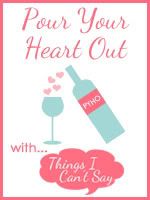 Lately, I have been thinking about my Grandmother.
How she looked, smelled, her mannerisms, her laugh. What she would be like today. How she would react to my children.
I lost my grandmother when I was 14. She was the light of my life, and I, hers. I was her first grandchild and she took me everywhere. She was the "fun" grandma; cooking the sunday dinners, letting all of the cousins sleep over in her living room almost every weekend and letting us have all of our birthday parties either in her house or in the backyard. She was the world to me.
It hurts to remember that she's gone, so I don't do it often. But when I do, it feels like she's there with me. Like she's right over my shoulder watching how my family grows, and wondering if I'll make it to 6 kids like she did.
Mostly I wonder if she would have been proud of what I'm doing with my life. Would she support the fact that I'm home raising my kids, or would she insist that I at least get a part time job? Would she encourage me to start my own business like she did once my kids are school age? And would she divulge her fried chicken recipe to me or just make me guess it until I get it right?
When I do feel her over my shoulder, I hear her saying "Don't give up. You're doing a great job. Keep laughing, because you do it so well. I AM proud of you." The tears well up, and I hope that it's not just my subconscious creating the phrases, that it is her speaking to me.
All and all, I just miss her laugh. I'm sad that my Husband and children won't ever get to hear and have it warm their hearts like it did mine. I guess I'll just have to laugh loud and long in her place.
Miss you, Grandma….