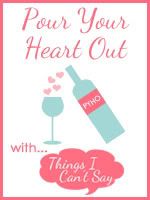 How unfortunate is it to just not care? When the day to day life has gotten your mind and body to the point of detaching, is it acceptable to do so?
The idea of perfection is something all women, especially mothers, attain to. The clean house, the perfect budget, happy kids(or pets), and providing a comfortable lifestyle for yourself and your family. We strive to create an oasis of good in our own lives and the lives of others. But what happens when we just let go of that motivation?
Lately, I've been stuck in a place of "I don't care."
I don't care if the house is a mess.
I don't care if dinner isn't as good as I used to make it.
I don't care if I wear the same outfit 3 days in a row.
I don't care if my polish is chipping and the neighbors see it on my fingers at the bus stop.
I don't care if I can't convince my son to take something other than peanut butter and jelly for lunch.
I don't care if I've had a ponytail in my hair for the past 2 weeks.
I don't care if my blog posts are lacking.
I don't care if I haven't had a real workout in over a month.
I don't' care that most of my inspiration lately has come from twitter links.
I don't care that some days, I just want to hit the snooze and pull the covers back over my head.
I don't care.
I know this is a dangerous way to think, but it's what happening in my life at the moment. If my house was a multimillion dollar company, stocks would be plummeting right now. The amazing part is that I know I need to care. Eventually, life won't let me just stay in auto-pilot. Plus, above all things, I'm still a woman, and perfection is knocking at my unkempt front door.